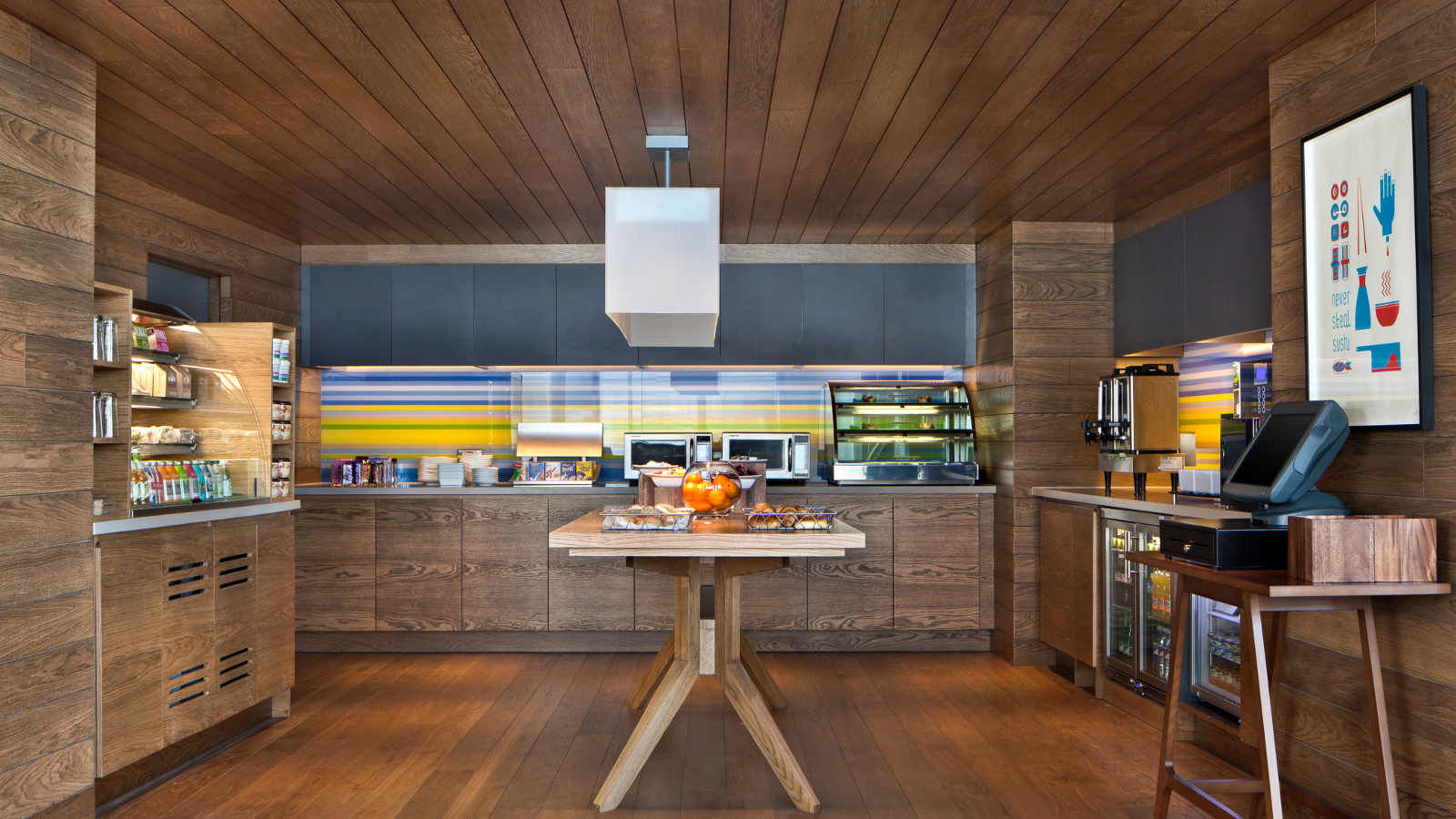 Need to satisfy a craving? Swing by Aloft London Excel's one-stop food and beverage area, re:fuel by aloftSM, and discover on-the-road eating that fits your schedule and style. Whether it's a sweet treat or healthy eat, you'll find enticing edibles such as salads, sandwiches, drinks and snacks to satisfy at re:fuel.
During the day, the space is bright and industrial with an urban café design. At night, the space is transformed to a place where guests mix, mingle and relax.
Re:fuel is open 24/7. Grab a snack anytime it suits you or go for a casual meal at Docksider restaurant.