Re:Play - Karaoke Room in ExCeL London
Live@Aloft Your Way!
Whether you want to test your rap skills, learn the lyrics of some love ballads or sing boozy anthems with your friends or colleagues; our funky new karaoke room has all you need for some real sing-along fun!
The Re:Play room is fully equipped with a superb karaoke machine, microphones, spotlights, high chairs, comfy sofas and all the props to get the party started plus make you look like a real rock star.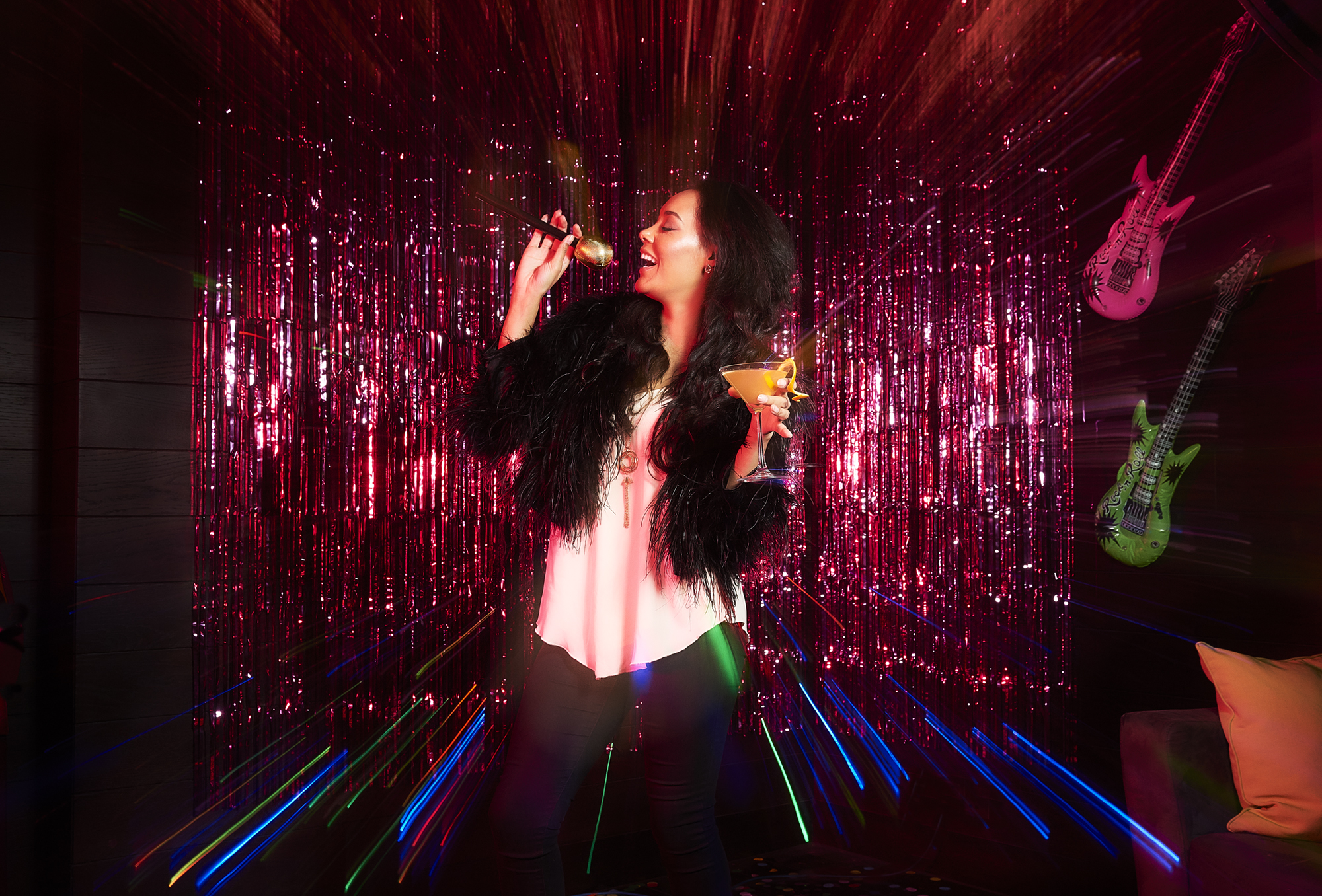 Book Your Karaoke Party
- Available as an add-on for parties of over 20 people already booked in W XYZ bar for £300 for four hours.
- Not booked at W XYZ bar? £17.00 per person for two hours for parties of up to 20 people.
Contact Us
Advance bookings only, subject to availability and T&Cs apply.
Email us to book your karaoke slot at: Events.00105@marriott.com
Wet Your Whistle
Quench your thirst so you can hit those notes... Head over to the W XYZ bar next door to order some signature cocktails, craft beers and wines.