First Choice for Hotels near the O2 London
If you've booked tickets to see an event at the O2 arena in London and need a place to stay afterwards, the Aloft London hotel is ideally located within a 20-minute radius. Perfectly positioned, with an array of luxurious rooms and exceptional service to offer; we consider ourselves to be the very best hotel near the O2.
Indulge in London's coolest accommodation and come see why so many of our guests love staying with us.
The Famous O2 Arena
The O2 is widely considered to be the world's most popular music and entertainment venue, and is without doubt one of London's greatest assets. Since it's hugely anticipated opening in the summer of 2007, the incredible alien spaceship-like giant marquee has hosted a plethora of world-class acts, experiences and attractions, drawing in people from all over the globe.
Today, the Thames-based mega complex accommodates an array of entertainment, including an 11-screen Cineworld complex, a 12-lane bowling alley, a 2,000 capacity nightclub, 26 restaurants and bars, theatre and exhibition space, and various interactive experiences; such as harnessing-up and climbing the actual dome itself.
In terms of big acts, the magnificent 20,000 capacity arena has hosted the likes of The Rolling Stones, Coldplay, Prince, Madonna and Pink Floyd and many more. As concerts go, there really is nothing quite like the atmosphere generated at the O2; it's something special that we hope you'll have the privilege of experiencing.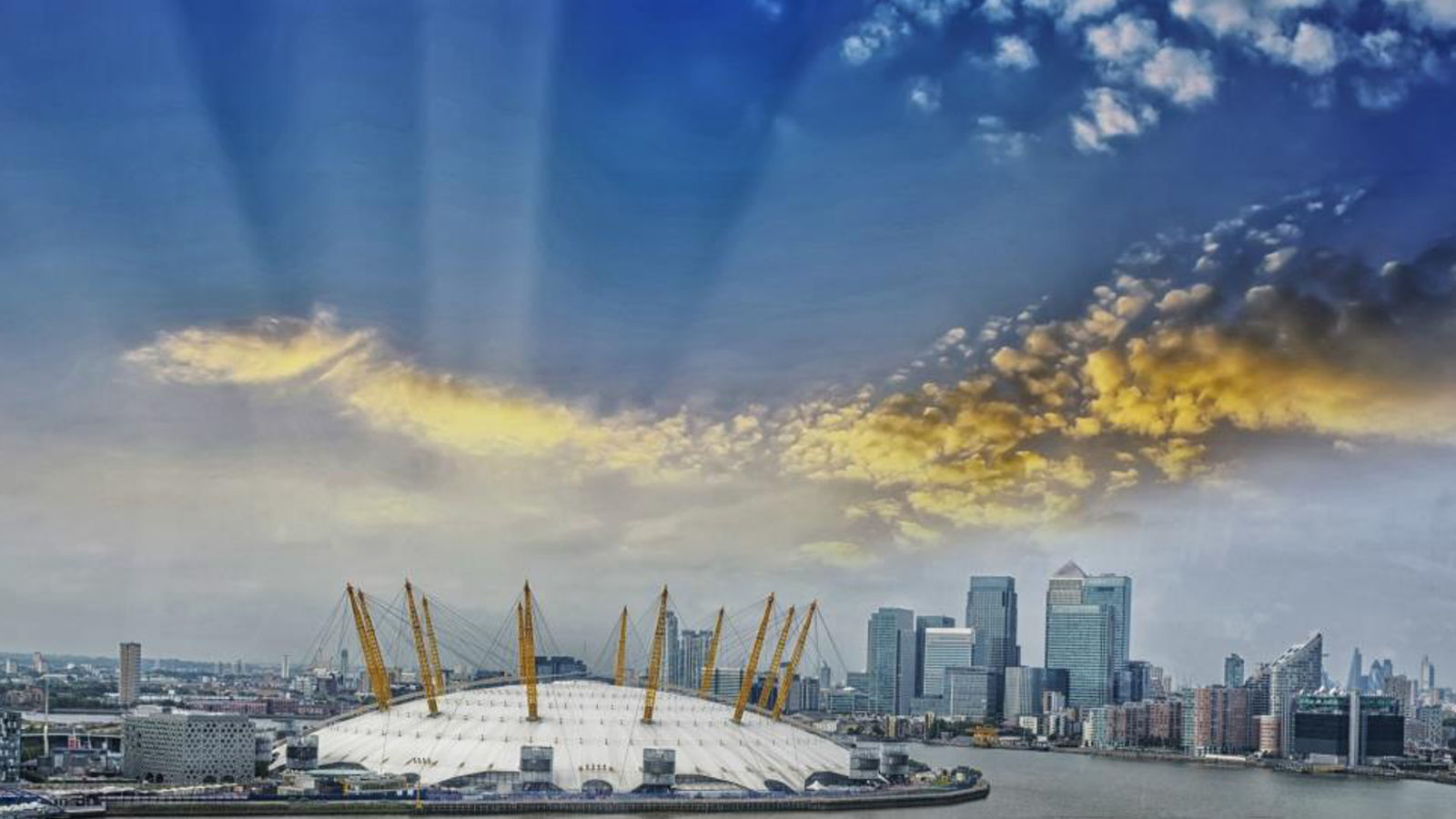 Convenient, Comfortable & Captivating!
Our sophisticated, and quintessentially British hotel is well within easy travel distance. Jump on the underground or in a taxi and you'll be at the arena in just under 20 minutes. What's more, book with us and you're not just getting a great hotel near the O2, but you're also guaranteeing you and your friends or family a unique overnight stay. The Aloft Excel is a hotel like no other; expressing its very own glamorous and decadent style, with a modern and contemporary edge.
Check out our selection of fabulous rooms and suites, where you'll experience nothing but complete luxury and comfort, right in the heart of London. We're the ultimate pit-stop for your fun-filled trip to the capital.