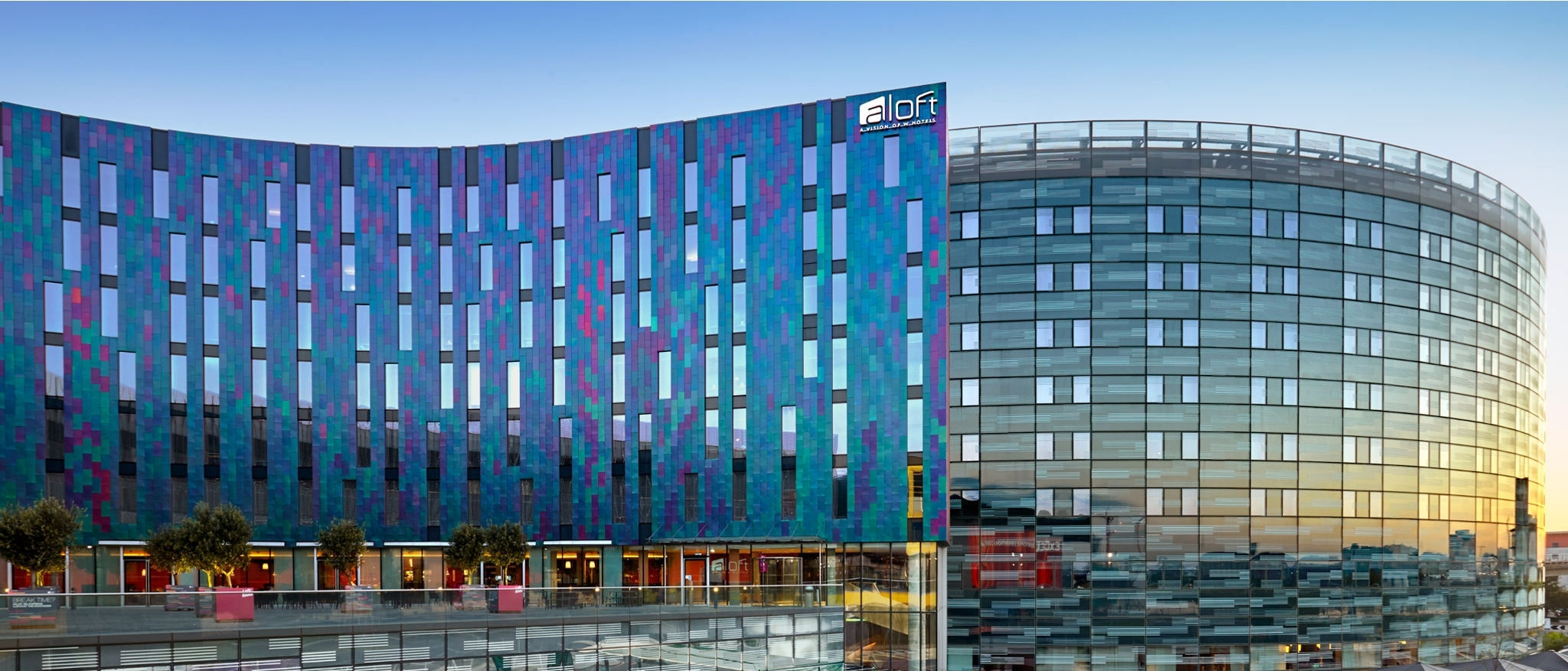 Aloft London ExCel offers exceptional accessible hotel rooms that are ideal for an overnight stay before jetting off on holiday or for exploring London's most loved sights and recommended restaurants. Our accessible rooms are fully equipped to cater for everyone's needs whilst still capturing style and comfort.
Accessible room perfect for any occasion
Our accessible hotel rooms offer both luxury and space. Your room has been carefully designed to ensure it is wheelchair friendly with 33-36 sqm of clutter-free space and is complete with wheelchair accessible doorways and an enlarged bathroom. You'll also find that the bathroom has been designed with maximum comfort for everyone in mind and the enlarged shower is complete with an adjustable shower head for added convenience. Whilst relaxing in the shower, you can indulge in some complimentary Tried and Blue™ by Bliss® Spa Bath Amenities for some well needed time to unwind.
If you're looking for accessible hotel rooms, for an easy get up and go holiday, book a stay at Aloft London ExCel, today!
Keeping East London Accessible
Our Aloft London ExCel hotel is in a prime location in East London, and one of the many reasons why our guests come back year on year. Your accessible room boasts high ceilings and extra-large windows which are great for absorbing the exceptional views of Victoria Royal Docks and the bright lights and tall buildings of Canary Wharf without leaving the hotel. We've also got you covered if you just want to enjoy what the hotel has to offer, as Aloft is home to an outstanding restaurant, outdoor terrace, and plenty more places to relax and soak up the ambience of the capital city.
Room features
Open, spacious and bright
1 ultra-comfortable king size bed or 2 single size beds
Enlarged bathroom
Doorway with wheelchair access
Wheelchair access to bathroom
Adjustable height showerhead
Raised toilet at a height of 480mm accompanied by fixed vertical and drop-down horizontal grab bars
Roll-in shower stall (except for the accessible double queen -> has a bathtub with shower)
Lowered door viewer, heating controls and closet hanging bars, coat hanger
Visual fire and smoke alarms
Visual telephone alert
Amenities
Complimentary high-speed internet access, wired & Wi-FI
In-room electronic safe
Alarm clock and telephone
Customizable wake-up calls
Complimentary bottled water refreshed daily
Closed captioned TV
Mini-fridge
Complimentary coffee and tea facilities
Low mounted UK/EU electric outlets as part of the media hub
plug & play connectivity station